2022
Mrs Robinson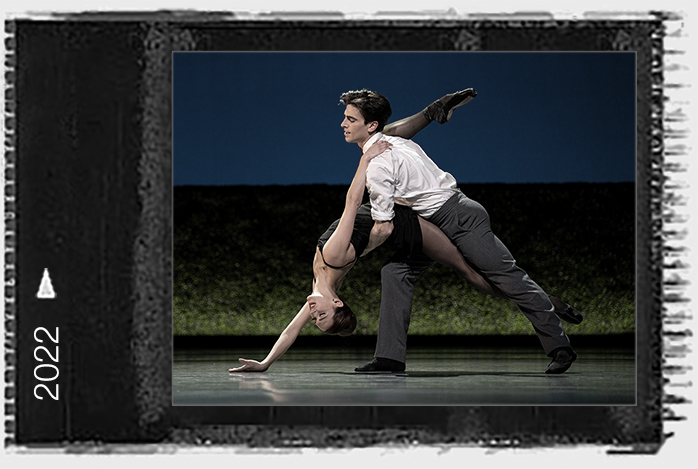 Inspired by the character from Charles Webb's novel, The Graduate.
World Premiere: 1st February 2022 for San Francisco Ballet at the War Memorial Opera House, San Francisco.
Choreography: Cathy Marston
Scenario: Cathy Marston and Edward Kemp
Music: Terry Davies (new commission)
Design: Patrick Kinmonth
Light Design: Jim French
Length: 41 mins
Cast: 26 ensemble, 6 soloist/principals
"This dramatization of what's parading through Mrs. Robinson's head achieves a remarkable character complexity. There are simple pleasures too: The seduction scene is as uncomfortably funny as in the movie, and the climax — Joseph Walsh as Benjamin shooting up one leg as Van Patten, straddling him, arches dramatically and then puffs her cigarette — got a big laugh from the opera house."
San Francisco Chronicle
'8'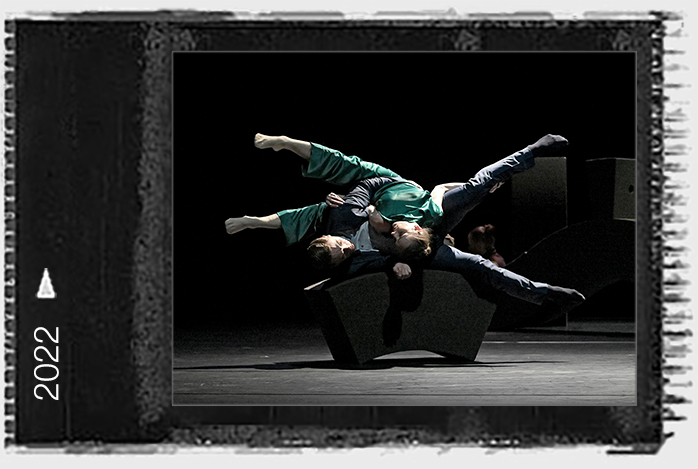 Inspired by Schnitzler's play, La Ronde (Reigen)
World Premiere: 7th March 2022 for Companie La Ronde* at Theater Winterthur, Switzerland.
Choreography: Cathy Marston/Ihsan Rustem/Caroline Finn/Luca Signoretti
Music: Nicolas Rabeus (new commission)
Set: Jann Messerli
Costumes: Catherine Voeffrey
Light: Laurent Junod
Length: 65 mins
Cast: 8 dancers
Of Mice and Men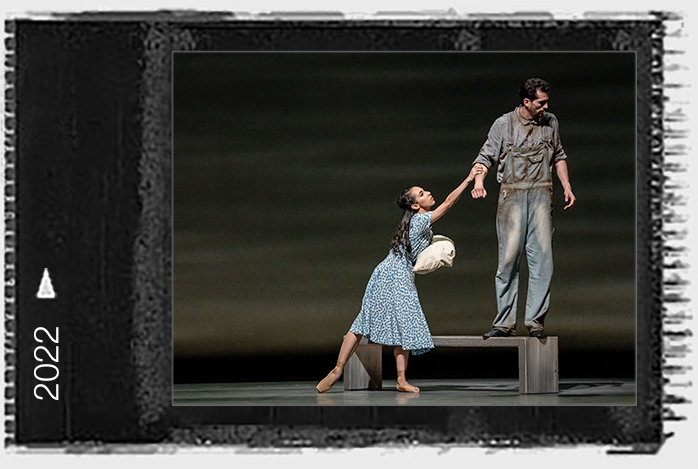 Inspired by the novel by John Steinbeck
World Premiere: 27th April 2022 for Joffrey Ballet at the Lyric Opera House, Chicago, US.
Choreography: Cathy Marston
Music: Thomas Newman (new commission)
Set/Light: Lorenzo Savoini
Costumes: Bregje van Balen
Scenario: Edward Kemp and Cathy Marston
Length: 54 mins
Cast: 20 (6 female roles / 14 male roles)
'From the score to the costuming the work was simple, yet intensely profound. Marston's ballet takes quick-witted George and loyal Lennie from Steinbeck's 1937 novel and expands it beyond the words originally written… Choreographically speaking, "Of Mice and Men'' allowed the company to utilize the traditional ballet technique they so expertly showed off in "Serenade" while also toying with a more playful, contemporary side. Intricate floorwork, suspended inversions, and complex partnerwork were sprinkled throughout the piece and performed expertly by the male-dominated cast… As the curtain closed, I sat in my seat with an undeniable sense of satisfaction.'
Seeing Dance Chicago
The Suit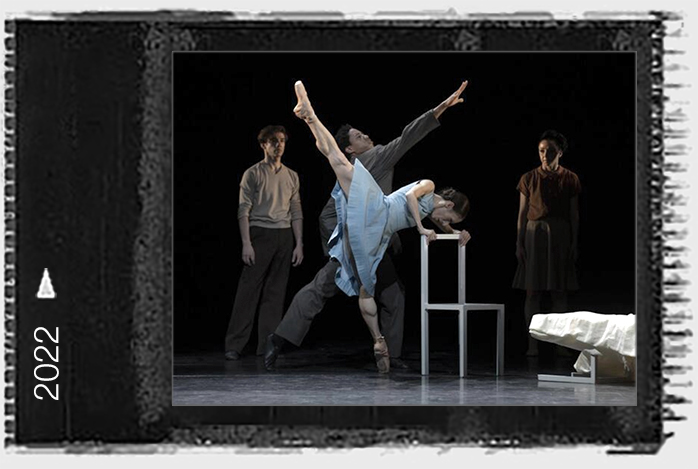 Inspired by the short story by Can Themba. Originally created for Ballet Black in 2018.
German Premiere: 28th May 2022
Choreography: Cathy Marston
Music: Kronos Quartet arranged by Philip Feeney
Set/Costumes: Jane Heather
Light: David Plater
Length: 36 mins
Cast: 7 dancers
2021
Due to postponements because of the Covid19 Pandemic only virtual work could be shared in 2021. This included projects with San Francisco Ballet, Joffrey Ballet, The Royal Ballet and Ballet Unleashed. Please see the 'film/digital' tab of this website for more information.