Film / Digital
Switchback – a short film for Ballet Unleashed (2021)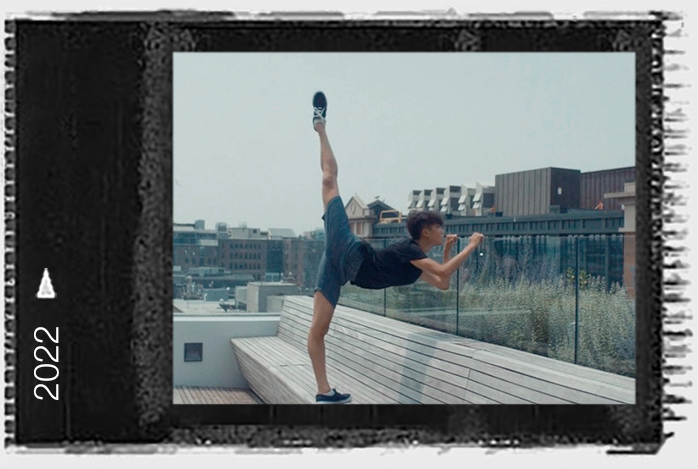 Directed by Cathy Marston and Lauren Finerman, this film for 6 dancers is shot in 6 different locations/cities, entirely over zoom. Ballet Unleashed is a new, virtual company – the result of the Covid 19 pandemic. Initiated by a circle of international ballet schools and led by National Ballet School of Canada, the idea was to give recent graduates a creative employment opportunity in this difficult period of time when contracts in ballet companies were so hard to come by. Marston worked with the dancers entirely over zoom in their respective cities, then Marston and Finerman collaborated remotely with local film crews to shoot each scene. The film is 12min in length, with a new score.
The film has been shown at the 2021 Lonely Wolf London International Film Festival (Winner – Best Dance Film), 2022 Dancer Camera West Film Festival, New York CineFest 2022 Festival, CinedansFest Amsterdam, RAD 2022 Conference and at the International Festival for Dance Academies 2022. It continues a festival circuit.
Directors: Cathy Marston / Lauren Finerman
Choreographer: Cathy Marston
Editor / Producer: Lauren Finerman
Music: Iain Farrington (new commission)
Music performed by: Iain Farrington and Sara Trickey
To see the trailer and read more: www.balletunleashed.com/switchback
Mrs Robinson - Short film (2021)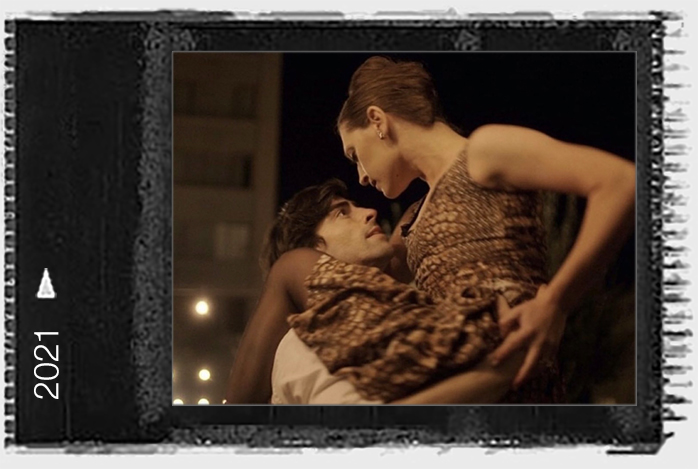 Creative Director/Choreographer: Cathy Marston
Director: Lauren Finerman
Composer: Terry Davies
Costume Designer: Patrick Kinmonth
Performed by: San Francisco Ballet – Sarah van Patten / Joseph Walsh / Luke Ingram
This short film places choreography from Marston's longer ballet of the same name for San Francisco Ballet, into the romantic roof-top gardens of the Fairmont Hotel in San Francisco. Mrs Robinson, enduring a drinks party with her husband and his friends, spots the awkwardly intriguing young graduate, Benjamin, who seems to also be an outsider in the room. Lost in fantasy, Mrs Robinson imagines her seduction of Benjamin in the romantic roof top gardens. When her husband returns from the bar with a fresh cocktail her dream is disturbed but her gaze remains focused clearly on Benjamin.
Becoming Giulia – documentary feature (2021)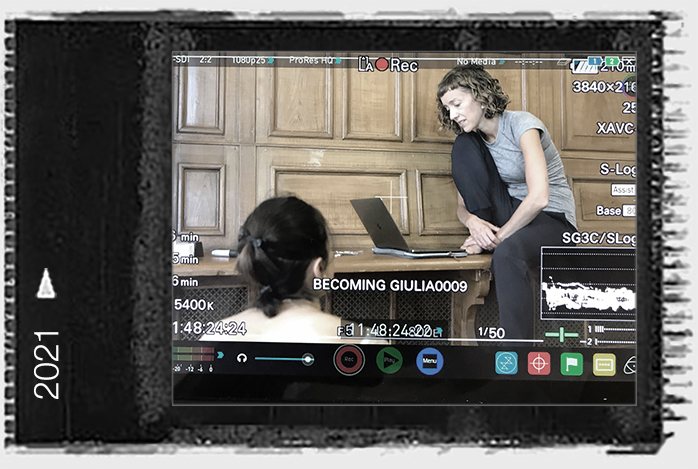 Director: Laura Kaehr
Dancer: Giulia Tonelli
Featured Choreographer and consultant: Cathy Marston
In the course of 2020 and 2021 Marston was one of the protagonists of the feature cinema documentary film Becoming Giulia. The film follows the life of Giulia Tonelli, principal dancer of Ballet Zürich. Marston features with two of her works: research for The Scarlett Letter and the duet In My Wishes. The film is directed by Laura Kaehr and produced by Point Prod Geneva, the release date is set in the second half of 2021.
Drift (2020)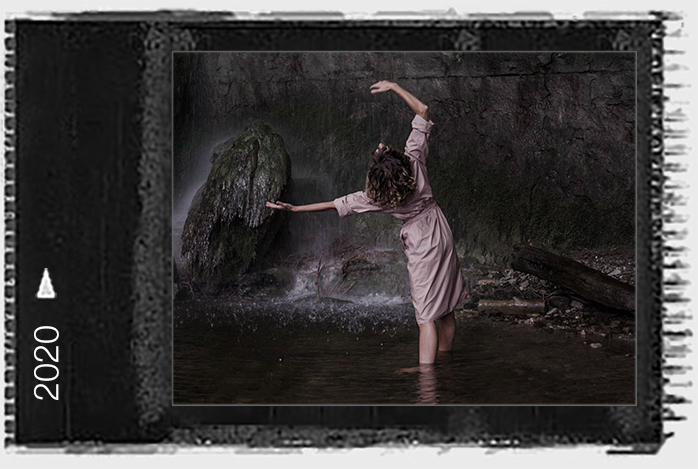 Choreographer/Performer: Cathy Marston
Director/DOP/Editor: Felix von Muralt
Composer: Philip Feeney
In the summer of 2020 Cathy Marston 'performed' for the first time in almost 15 years, prompted to do so by the months of Covid19 enforced break in her creative schedule. This short dance for the camera with Director/DOP Felix von Muralt, original music by Philip Feeney played by Feeney himself and violinist Sara Trickey was filmed on the banks of the River Aare in Bern near Marston's home.
The Cellist (2020)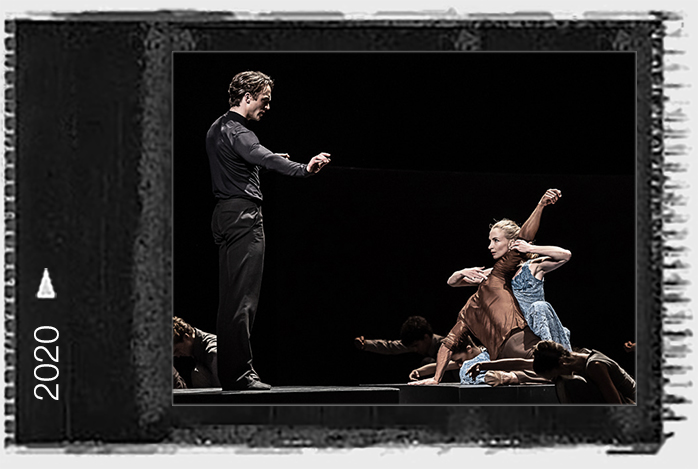 Marston's 2020 work for The Royal Ballet, The Cellist, inspired by the life and work of Jacqueline du Pre, was captured for live cinema relay by film director, Ross MacGibbon. Starring Lauren Cuthbertson, Marcelino Sambé and Matthew Ball. It is now available on DVD/Blu-ray.
Victoria (2019)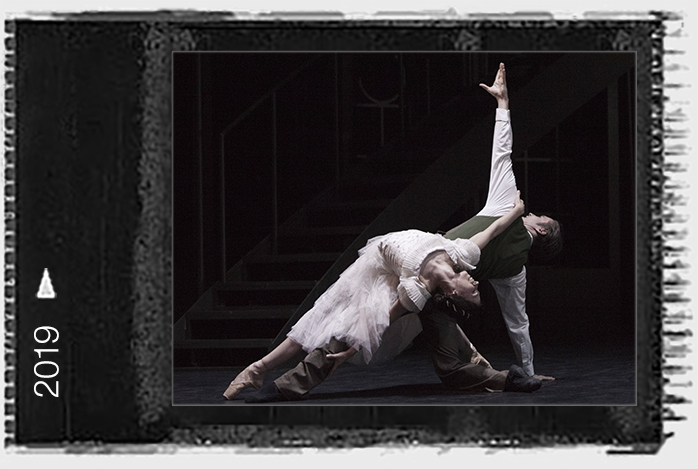 Marston's 2019 work for Northern Ballet, which won the South Bank Sky Arts Award in 2020, was filmed for cinema relay by Director, Ross MacGibbon and is now available on DVD/Blu-ray.
before the tempest…after the storm (2004)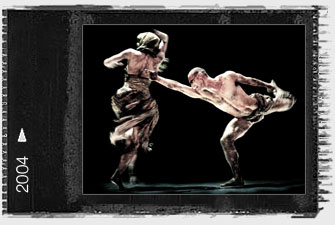 Two duets that form a prequel and sequel to Shakespeare's Tempest - Caliban and Sycorax, Prospero and Ariel. Commissioned by the Royal Opera House and filmed by the BBC in live performance for broadcast on BBC4.
You Cuba (2004)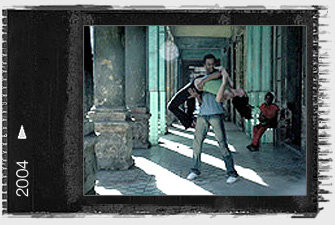 Director Margaret Williams and choreographer Cathy Marston were commissioned by Channel 4 to make 4 x 3 minute dance films. They worked with Danza Contemporánea de Cuba and 5 dancers, together with composer, Dave Maric. After transmission the film was edited together to make a 13 minute version. Camera work was by Michel Baudour and Margaret Williams.