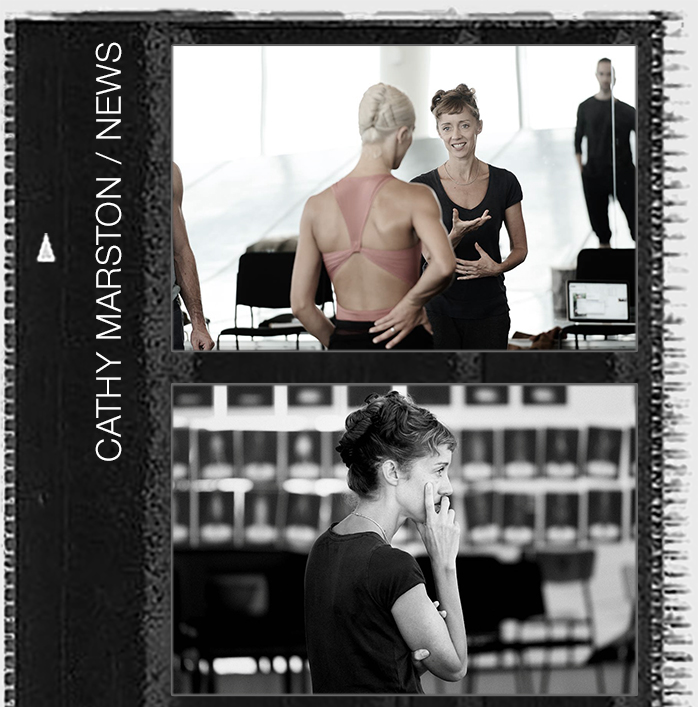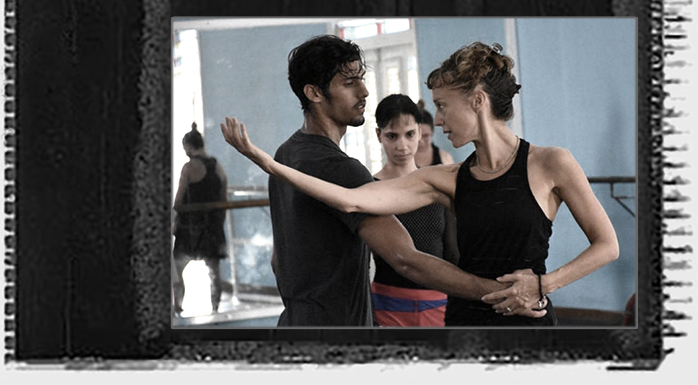 Latest News
Follow me on Facebook or Twitter for latest news.
Premieres:
Les Grands Ballet Canadiens: Lady Chatterley's Lover
Based on the novel by D.H.Lawrence, this new full-evening work for the 40-strong company has a commissioned score by Philip Feeney incorporating new music and orchestrated piano works by Scriabin. The set/light design is by Lorenzo Savoini and costumes are by Bregje Van Balen.
Premiere: 4th October 2018 at the Salle Wilfrid-Pelletier, Montreal
More information: https://grandsballets.com/en/performances/detail/lady-chatterley-s-lover
Cuban National Ballet: A new one-act work
Marston will create a new one-act work for the Cuban National Ballet to premiere in the International Ballet Festival in Havana in October/November 2018. The piece is inspired by several characters from Shakespeare's play, The Tempest, and casts Prospero as a woman, drawing a parallel between the 'magician' of the play and Alica Alonso herself.
Premiere: 29st October 2018 as part of the International Ballet Festival of Havana.
More information: http://cubasi.com/culture/item/14248-alicia-alonso-honored-with-ballet-inspired-by-shakespeare-s-work
Northern Ballet: Victoria
Marston's fourth work created for the company, Victoria, follows the success of Jane Eyre. Queen Victoria's diaries revealed a life so fascinating that her daughter Beatrice tried to rewrite history. From this unusual perspective of her youngest daugher, Marston's new ballet traces the life of the Queen/Wife/Mother through periods of passion and tragedy, ultimately bringing Beatrice to a point where she can let her mother go. The work has a new commissioned score by Philip Feeney with designs by Steffen Aarffing. The scenario is co-written by Marston and Uzma Hameed.
Premiere: 9th March 2019, Grand Theatre, Leeds (followed by an eight-venue UK tour incl Sadlers Wells in London.)
More Information: https://northernballet.com/victoria
Revivals:
San Francisco Ballet: Snowblind
A 30min creation for SFB's Unbound Festival of New Work 2018, this new ballet will be revived for performances at The Kennedy Centre in Washington DC as well as further performances in San Francisco. The piece is inspired by Edith Wharton's novella, Ethan Frome, with music composed/orchestrated by Philip Feeney including works by Amy Beach, Arthur Foote and Arvo Part, and designs by Patrick Kinmonth.
'Cathy Marston's "Snowblind," a distillation of Edith Wharton's 1911 novel, "Ethan Frome," that gripped from first moment to last.' - San Francisco Chronicle
Video interview with Marston about the work:
In depth article about the work: https://www.sfballet.org/explore/articles/Cathy-Marston%27s-Snowblind
Washington performances on tour: 25th/26th/27th October 2019 - http://www.kennedy-center.org/calendar/event/BTBSF
San Francisco Revival Premiere: 14th February 2019 - https://www.sfballet.org/season/2019-repertory/2019-Program-03
Ballet Black: The Suit
Inspired by South African writer, Can Themba's short story, The Suit, Marston has created a 40min work to music brought together by Philip Feeney including much by Kronos Quartet, with designs by Jane Heather and dramaturgy by Edward Kemp. Crtically acclaimed in its first tour the piece continues to tour the UK in autumn 2018.
Revival Tour: 10th October, Stratford East Theatre Royal, London then eleven venue tour of the UK in autumn 2018
More information: https://balletblack.co.uk/performances/
Ballet Black; Double Bill featuring The Suit and A Dream Within A Midsummer Night's Dream from Ballet Black on Vimeo.