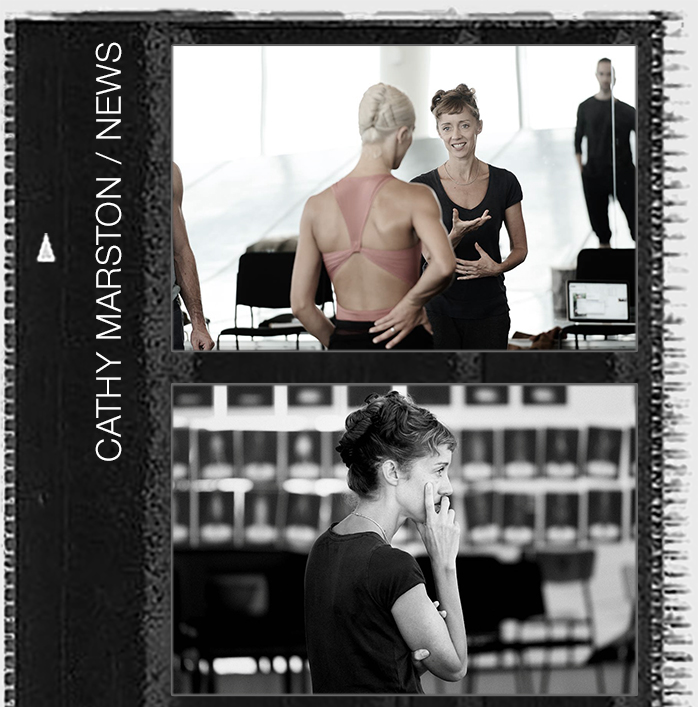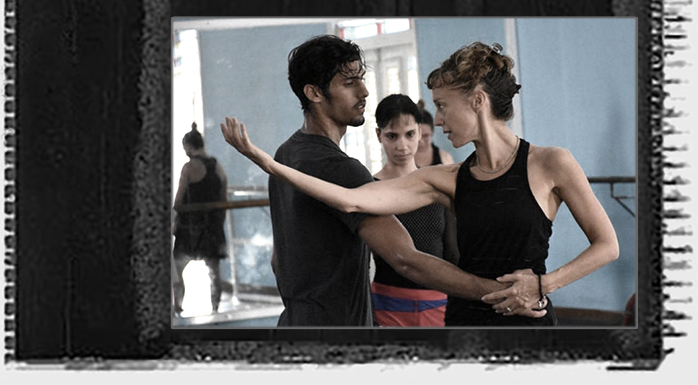 Photography by Sasha Onyshchenko and Erik Tomasson
Latest News
Follow me on Facebook or Twitter for latest news.
The Royal Ballet, Royal Opera House, London: The Cellist
Premiere – 17th Feb 2020
The program will be filmed for live relay to national/international cinemas on the 25th Feb 2020.
Marston's relationship with The Royal Ballet goes back to her school days. She was Associate Artist of the Royal Opera House for 6 years, but this is her first work for The Royal Ballet on the main stage at Covent Garden.
Inspired by the momentous life and career of cellist, Jacqueline du Pre, this work is almost an hour in length, billed with Robbin's Dances at a Gathering. She teams up with composer/arranger Philip Feeney, Set designer Hildegard Bechtler, costume designer Bregje van Balen and dramaturg, Edward Kemp.
San Francisco Ballet, US: New Work (title to be announced later)
Premiere – 24th March 2020
After the success of her first ballet for SFB (Snowblind) Marston is thrilled to be creating a new work for the company. Further details will be announced in due course, but the creative team include composer Terry Davies, designer Patrick Kinmonth and dramaturg Edward Kemp.
Staatsballett Karlsruhe, Germany: The Suit
German Premiere: 13th June 2020
Based on a South African short story by Can Themba, this work was created on Ballet Black in the UK in 2018 and won several awards including Best Classical Choreography from the UK National Dance Awards. In its first restaging Marston joins Bridget Breiner's new company in Karlsruhe. The music is Kronos Quartet brought together by Philip Feeney, designed by Jane Heather, light by David Platter and dramaturgy by Edward Kemp.
"The Suit masterfully transposes its source … the work is consummately crafted, and achieves its effects with an astonishing economy of means.
The Guardian
American Ballet Theatre, New York: Jane Eyre
Revival from 22nd – 25th June 2020
Created originally on Northern Ballet (UK) in 2016 this full length ballet is now in the repertoire of ABT and Joffrey Ballet. With a score by Philip Feeney incorporating music by Fanny/Felix Mendelssohn and Schubert, the design is by Patrick Kinmonth who co-wrote the scenario with Marston after Charlotte Bronte's novel.
"The ballet is extraordinarily eloquent, impassioned, poetic and psychologically searching…Marston's choreography uncannily captures all the pain, passion and cruelty that drive the characters in Bronte's groundbreaking (and in many ways proto-feminist) tale with surprising, often revelatory power."
WTTW.com
Joffrey Ballet, US: Of Mice and Men
Premiere: 18th Feb 2021
After staging Jane Eyre on Joffrey Ballet in Oct 2019, Marston is now planning a new creation for the company: Of Mice and Men. Working with multi award-winning composer - Thomas Newman, set/light designer – Lorenzo Savoini, costume designer – Bregje van Balen and dramaturg Edward Kemp she is thrilled to interpret Steinbeck's masterpiece through dance.
Northern Ballet, UK, and National Ballet of Canada: Victoria
Marston's fourth work created for Northern Ballet, Victoria, follows the success of Jane Eyre. It is in co-production with the National Ballet of Canada.
Queen Victoria's diaries revealed a life so fascinating that her daughter Beatrice tried to rewrite history. From this unusual perspective of her youngest daughter, Marston's new ballet traces the life of the Queen/Wife/Mother through chapters of both passion and tragedy. The work has a new commissioned score by Philip Feeney with designs by Steffen Aarffing. The scenario is co-written by Marston and Uzma Hameed.
Canadian Premiere: June 2021