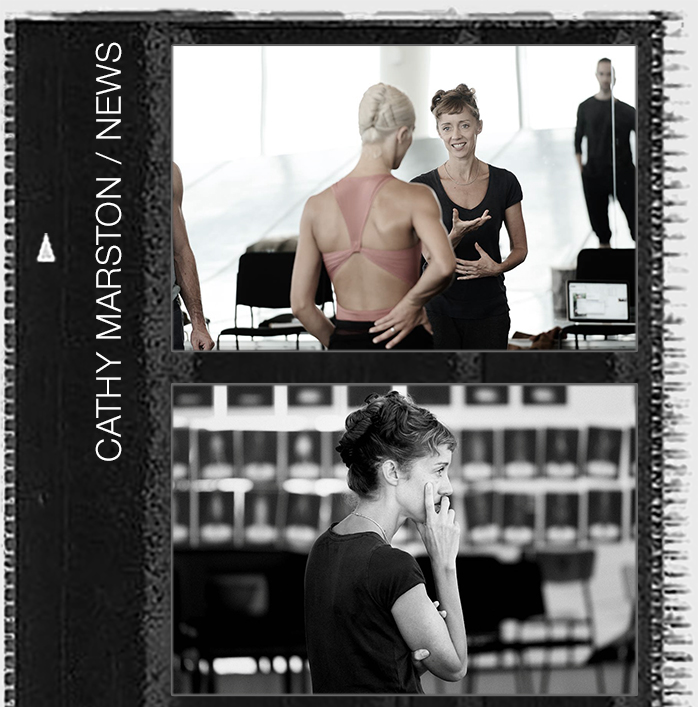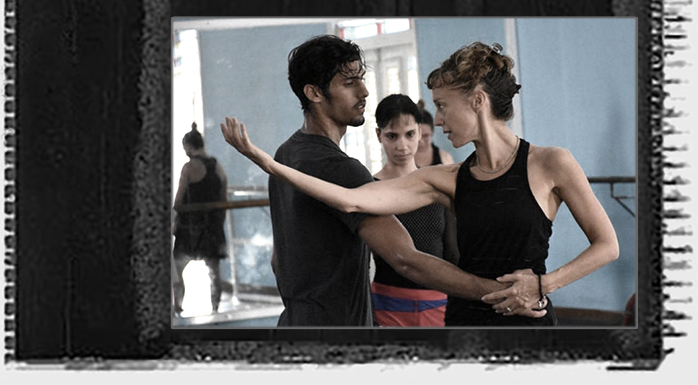 Photography by Sasha Onyshchenko and Erik Tomasson
Latest News
Follow me on Facebook or Twitter for latest news.
Northern Ballet, UK, and National Ballet of Canada : Victoria
Marston's fourth work created for Northern Ballet, Victoria, follows the success of Jane Eyre. It is in co-production with the National Ballet of Canada.
Queen Victoria's diaries revealed a life so fascinating that her daughter Beatrice tried to rewrite history. From this unusual perspective of her youngest daughter, Marston's new ballet traces the life of the Queen/Wife/Mother through chapters of both passion and tragedy. The work has a new commissioned score by Philip Feeney with designs by Steffen Aarffing. The scenario is co-written by Marston and Uzma Hameed.
Premiere: 9th March 2019, Grand Theatre, Leeds (followed by an eight-venue UK tour incl Sadlers Wells in London.)
More Information: https://northernballet.com/victoria
San Francisco Ballet, US : Snowblind
A 30min creation for SFB's Unbound Festival of New Work 2018, this new ballet has been revived for performances at The Kennedy Centre in Washington DC and will now receive further performances at the Sadlers Wells, London on the 31st May/1st June 2019 as well as in San Francisco as part of the company's repertory program in spring 2019. The piece is inspired by Edith Wharton's novella, Ethan Frome, with music composed/orchestrated by Philip Feeney including works by Amy Beach, Arthur Foote and Arvo Part, and designs by Patrick Kinmonth.
'Cathy Marston's "Snowblind," a distillation of Edith Wharton's 1911 novel, "Ethan Frome," that gripped from first moment to last.' - San Francisco Chronicle
Video interview with Marston about the work: https://www.youtube.com/watch?v=HrlWneN25jY
American Ballet Theatre / Joffrey Ballet, US : Jane Eyre
Marston's highly acclaimed production of Jane Eyre will be staged by ABT in June 2019 at the Metropolitan Opera House. Joffrey Ballet, in co-production with ABT, will stage the work in October 2019 in Chicago. Patrick Kinmonth co-wrote the scenario with Marston and designed the production. The score is by Philip Feeney, incorporating music by Fanny and Felix Mendelssohn and Schubert.
"Cathy Marston's contemporary reworking of the classic novel lends a new perspective to the old narrative...Marston has succeeded in crafting a beautiful and expressive new ballet that soars in the triumph of effecting change from the inside out."
https://www.abt.org/events/jane-eyre/
The Telegraph ★★★★
Ballet Black, London, UK : The Suit
Following a sell-out run at the Barbican, London, and an extremely well-received national tour throughout 2018, The Suit has been nominated for as UK Dance Award by the Critics Circle for 'Best new Ballet Choreography.' It will be performed again in the Linbury Studio at the Royal Opera House on the 13th/14th/15th June 2019.
**** Cathy Marston's The Suit masterfully transposes its source (a short story by Can Themba) from words into dance...the work is consummately crafted, and achieves its effects with an astonishing economy of means.
The Guardian
https://www.roh.org.uk/productions/ballet-black-by-various
Ballet im Revier, Gelsenkirchen, Germany: Signatures
Marston has choreographed three works for Bridget Breiner's company in Gelsenkirchen (Hamlet, Three Sisters, Orpheus). In this program, Breiner celebrates the best of her tenure in Gelsenkirchen before moving on to direct the Ballet in Karlsruhe. The program will revive an excerpt of Three Sisters.
https://musiktheater-im-revier.de/#!/de/performance/2018-19/signaturen/