Opera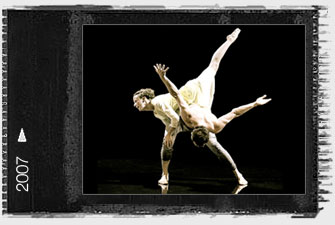 Echo and Narcissus
A new dance-opera for 2 singers/2 dancers commissioned by the Royal Opera House, 2007.
Composer: Stuart McRae
Director/Choreographer: Cathy Marston
To view a showreel and/or video of the complete work please contact Cathy Marston to request a private link.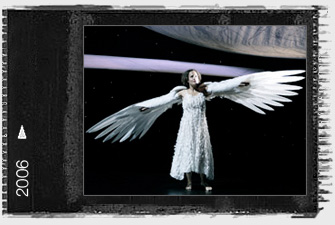 Bird of Night
A new opera commissioned by the Royal Opera
Royal Opera House, Linbury Studio Theatre. 2006
Composer: Dominique Le Gendre
Director: Irene Brown
Choreography/Movement Direction: Cathy Marston
"There are some truly striking tableaux on Rae Smith's beautiful sets, with the help of highly imaginative lighting by Chris Davey and exciting choreography by Cathy Marston." Music OMH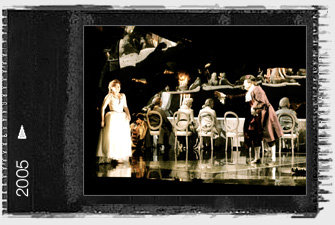 Don Giovanni
Grange Park Opera, UK. 2005
Composer: Mozart
Director: Daniel Slater
Choreography/Movement Direction: Cathy Marston
Theatre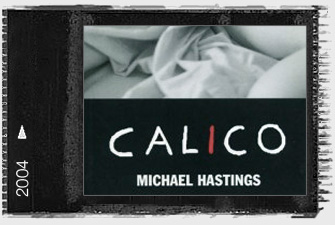 Calico
The Duke of York's Theatre, West End, London. 2004
Author: Michael Hastings
Director: Edward Hall
Choreography: Cathy Marston
Film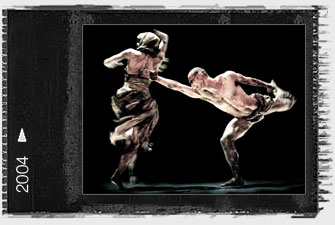 before the tempest…after the storm
Two duets that form a prequel and sequel to Shakespeare's Tempest - Caliban and Sycorax, Prospero and Ariel. Commissioned by the Royal Opera House and filmed by the BBC in live performance for broadcast on BBC4.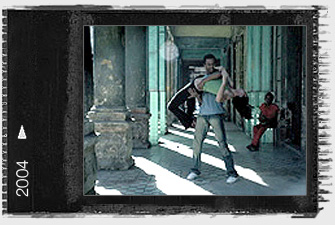 You Cuba (2004)
Director Margaret Williams and choreographer Cathy Marston were commissioned by Channel 4 to make 4 x 3 minute dance films. They worked with Danza Contemporánea de Cuba and 5 dancers, together with composer, Dave Maric. After transmission the film was edited together to make a 13 minute version. Camera work was by Michel Baudour and Margaret Williams.