Choreography 2017
Hamlet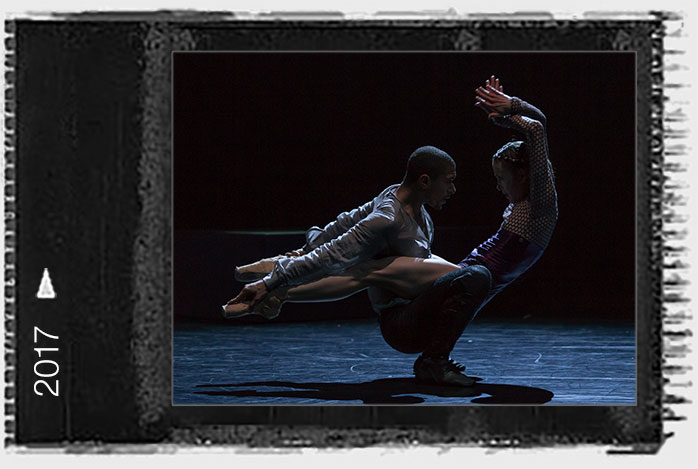 A new interpretation of Shakespeare's play from the perspective of Queen Gertrude.
Premiere: 11th February 2017, Ballett im Revier, (Musiktheater im Revier) Gelsenkirchen, Germany
Choreography: Cathy Marston
Music: Arrangement by Philip Feeney of music by Schnittke, Purcell, Part and Feeney
Design: Ines Alda
Length: 85 mins with 1 interval
gallery video (teaser) video (act 1) video (act 2) full details
"A danced masterwork… without words, but with an intensity of psychological expressiveness, of artistic daring, which can hardly be surpassed… What the dancers, inspired by Cathy Marston, both physically and mentally comprehend and perform, is truly outstanding… Great applause, standing ovations - despite or just because of the high demands on the eye, mind and ear: once again, the Gelsenkirchen ballet has succeeded in creating a work of art."

"Ein tänzerisches Meisterwerk… Ohne Worte, stumm, aber mit einer Intensität an seelischer Ausdruckskraft, an artistischem Wagemut, der kaum zu überbieten ist. Schöpferische Zusammenstöße… Was die Tänzerinnen und Tänzer, inspiriert durch Cathy Marston, körperlich wie seelisch begreifen und leisten, ist wirklich herausragend… Großer Beifall, Ovationen im Stehen - trotz oder gerade wegen der hohen Ansprüche an Auge, Verstand und Ohr: Wieder einmal ist dem Gelsenkirchener Ballett ein Kunstwerk von Rang gelungen."
Ruhrnachrichten.de
Krol Roger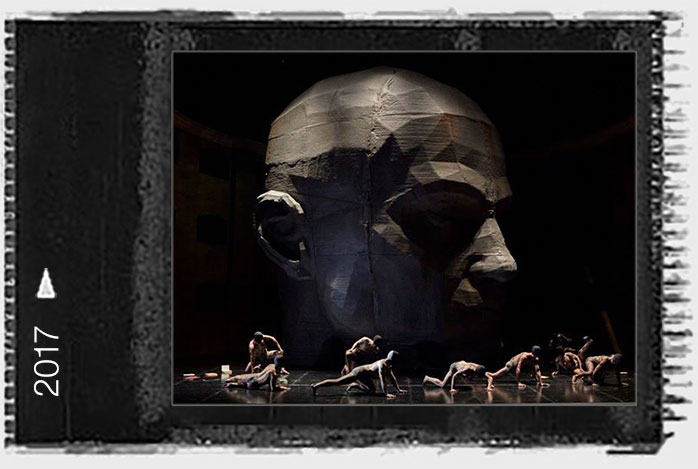 Royal Opera, Royal Opera House, London, 2015 with revivals for Opera Australia, Dallas Opera and others.
Composer: Karol Szymanowski
Director: Kasper Holten
Choreographer: Cathy Marston
Designer: Steffen Aaffing
Light: Jon Clarke
gallery video 1 video 2 full details
"...the thrusting, erotic, unceasing, dancers that spread their way throughout the mind are like the chaos of his emotions, pulsing like the blood in his confused veins. It's quite a different kind of "dramatic" for an opera, and perhaps where it's more modern tendencies come into play...."
arts.theaureview.com
Dangerous Liaisons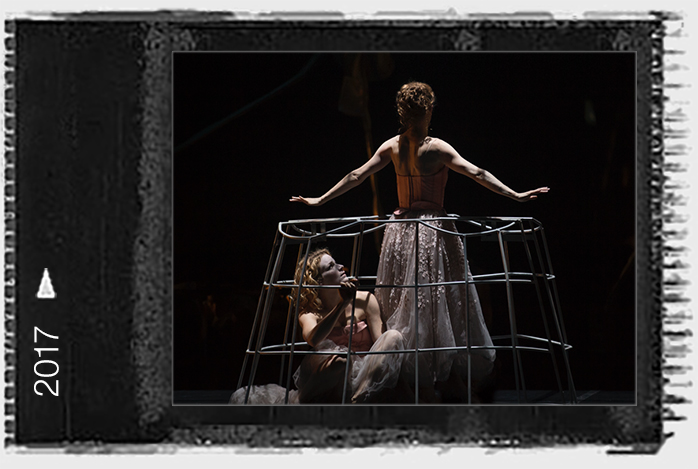 A multi-form collaboration between the Danish Royal Ballet and the drama ensemble of the Royal Theatre this work is a fresh portrayal of this classic novel by Pierre Choderlos De Laclos.
Premiere: 27th May 2017, Royal Danish Ballet/Theatre, The Playhouse, Copenhagen
Choreographer/Director: Cathy Marston
Writer/Associate Director: Edward Kemp
Composer: Jesper Melchlenberg
Designer: Steffen Aaffing
Actors: Marie Dalsgaard and Mads Rømer Brolin-Tani
Dancers: 15 dancers of the Royal Danish Ballet
"How wonderful to experience that The (Danish) Royal Ballet can and dares to go new ways, especially when it turns out to be extremely successful. The newest example of this is the newly-choreographed and very sophisticated version of the world class "Dangerous Relationships", transformed into a ballet, in interaction with two actors… a convincing and brilliant mix of drama and ballet. The acclaimed choreographer Cathy Marston is behind the visionary and bold production…(her) intense choreography goes straight home, in perfect interplay with Jesper Mechlenburgs newly composed and irresistible music. All in all, the performance is an obvious opportunity to see something new – or maybe watch a ballet for the first time."
Dagbladet Børsen