Choreography 2013
Orpheus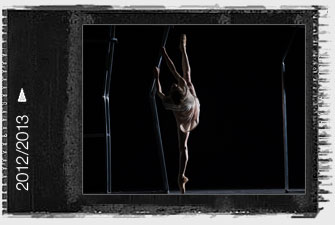 Premiere: Ballett im Revier, Gelsenkirchen, Germany. 24th June 2013
Choreography: Cathy Marston
Music: Igor Stravinsky
Design: Ines Alda
Scenario: Cathy Marston
Cast: 8 (originally featuring Bridget Breiner and Sergio Torrado)
Length: 30mins
"Der Choreographin Cathy Marston und dem außerordentlichen Tanzpaar Bridget Breiner und Sergio Torrado Szenen von ergreifender Zartheit und Trauer; da sind Szenen von einer tänzerischen Qualität, von einer imaginären Erfindungskraft entstanden, die einem nicht aus dem Kopf gehen."

"Cathy Marston and the extraordinary partnership, Bridget Breiner and Sergio Torrado, succeed in creating poignant scenes of tenderness and grief; moments of quality dance, invention with a force of imagination , that did not leave one's mind."
Ruhrnachrichten – 24.6.13
Hexenhatz / Witch-hunt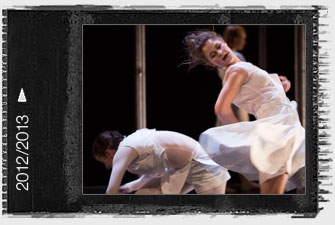 Premiere: Bern Ballett, 23rd April 2013
Choreography: Cathy Marston
Music: Baroque collage including Vivaldi, Tartini, Albinoni and others.
Text: Edward Kemp
Set: Jann Messerli
Costumes: Catherine Voeffray
Scenario: Cathy Marston and Edward Kemp
Cast: 14 dancers and 1 actress
Length: 75mins (no interval)
"…the sustained inventiveness of the project as a whole, and the overwhelming sensual power of the final revelatory pas de deux are truly exhilarating."
Luke Jennings, The Observer, 26.05.13
Reflection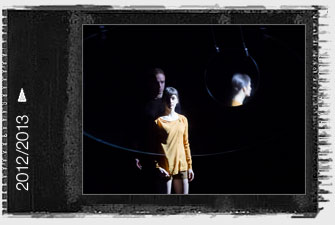 Premiere: Bern Ballett, 24th January 2013
Choreography: Cathy Marston
Music: Louis Andriesson (Overture to Orpheus)
Set: Elisa Alessi
Costumes: Myriam Casanova
Cast: a male and female dancer (originally Georgia Usboure and Franklyn Lee)
Length: 15mins
Elephant Man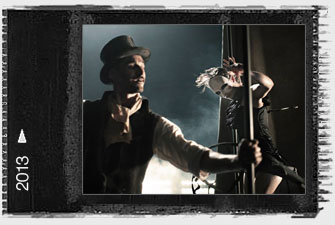 Premiere: 10th August 2013
Music: Specially commissioned by Louise Alenius
Design: Helle Damgaard
Scenario: Cathy Marston and Leila Vestergaard
Cast: 6 dancers including Alexander Koelpin and Nikolaj Hubbe in the lead roles.
Length: 50mins
Inspired by David Lynch's film of the same name.
Walking Shadow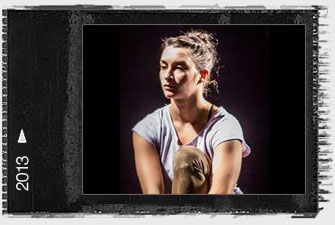 Premiere: 26th October 2013
Music: Gorecki
Cast: 6 dancers
Length: 30mins
Inspired by scenes from Shakespeare's Macbeth
'Marston's Walking Shadow, a powerful take on the final hours of Lady Macbeth and her husband, is ripe with emotion.'
The Scotsman