Choreography 2008
Through Your Eyes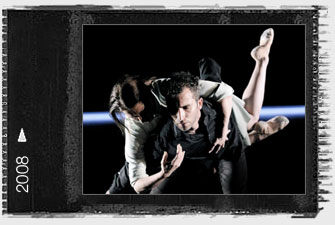 Premiere: Bern:Ballett, Stadttheater Bern. May 2008
Inspired by the Birthday Letters by Ted Hugues
Music: Shostakovich – 13th String Quartet
Set: Stefanie Liniger
Costumes: Julia Hansen
Cast: 7
Length: 20mins
A Tale of Two Cities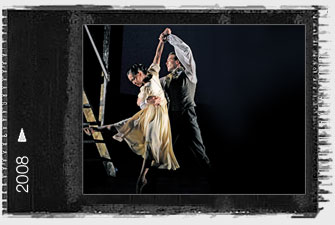 Premiere: Northern Ballet Theatre, Grand Theatre, Leeds, August 2008
Based on the novel by Charles Dickens.
Music: Dave Maric – specially commissioned for the NBT orchestra
Set and costumes: Jon Bausor
Light: Peter Mumford
Scenario: Edward Kemp
Cast: 30 approx
"Marston fuses ballet with contemporary dance styles and her moves are imaginative, technically rigorous and filled with tension between a fluid lyricism and sharp attack. Her work transcends the chocolate-box prettiness that can be a pitfall for ballet companies, and here the dance shifts between being witty, fierce and, at times, truly lovely."
The Metro, September 2008
To view a showreel and/or video of the complete work please contact Cathy Marston to request a private link.
Libera Me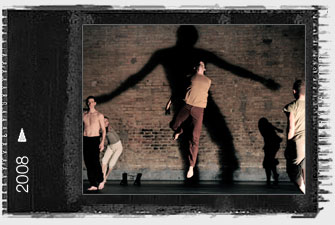 Premiere: Bern:Ballett, Stadttheater Bern, October 2008
Music: Igor Stravinsky - Requiem Canticles and other songs for choir
Costumes: Julia Hansen
Light: Jon Clark
Cast: 9
Length: 25mins approx