Choreography 2007
Echo and Narcissus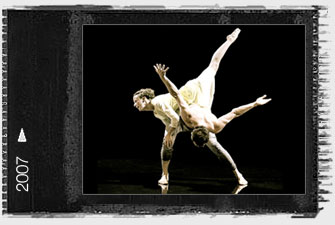 Premiere: Linbury Theatre, Royal Opera House, London. May 2007. Commissioned by the Royal Opera House.
A 'dance-opera' based on the myth of Echo and Narsissus.
Music: Stuart McRae. Specially commissioned score for soprano, baritone and small ensemble.
Set and Costumes: Jon Bausor
Video: Charles Kriel
Light: Simon Bennison
Scenario: Edward Kemp
Cast: 2 singers and 2 dancers
Length: 30mins approx
"(Marston) skilfully handles a complex counterpoint between all the elements at play - two dancers, two singers, Stuart MacRae's imposing score and an impressive set by Jon Bausor with a huge suspended circular mirror and live video projections (…) Finally, here is a choreographer with an ambitious vision and the talent to back it up."
Telegraph, May 2007
To view a showreel and/or video of the complete work please contact Cathy Marston to request a private link.
Whispers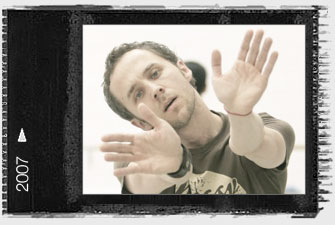 Premiere: Washington Ballet, Washington. May 2007
Music: Gorecki – Quasi una Fantasia 1
Cast: 3
Length: 9 mins
Firebird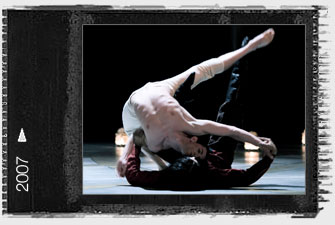 Premiere: Bern:Ballett, Stadttheater Bern. October 2007
Inspired by the story of Rasputin and the Romanovs
Music: Stravinsky – Firebird
Set and Costumes: Jon Bausor
Scenario: Edward Kemp
Cast: 12
Length: 45mins approx
"(Marston's choreography) speaks in metaphorical, symbolic and ritualistic gesture: dance phrases begin at the centre of unwinding spirals, clusters of dancers seeming to unlock from central axes, unfurling outwards into clawing, keening movement that hovers on the edge of collapse…"
Ballet.co.uk (Ian Palmer) October 2007