Choreography 2002
Between Shadows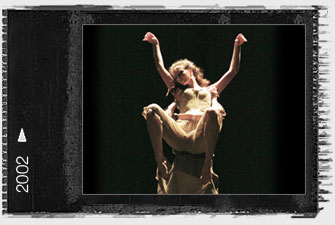 Premiere: Royal Ballet dancers, Clore Studio Upstairs, Royal Opera House, 2002
Music: Philip Chambon – specially commissioned
Costumes: Elizabeth McGorian
Light: Simon Bennison
Cast: 7
Length: 30mins approx
Facing Viv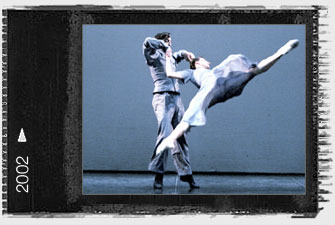 Premiere: English National Ballet, UK tour. 2002
Inspired by the relationship of TS Elliot and his first wife, Vivien.
Music: John Adams, Gnarly Buttons
Set and Costumes: Anthony Lamble
Cast: 6
Length: 20mins approx
"Marston is a fast rising star of British choreography. (Her) choreography is characterised by the deployment of the whole body to express an idea; she uses the neck, abdominals and back the way most choreographers use arms and legs. Marston's debut for English National Ballet is an emotional holocaust, which deserves a larger stage and wider audience."
Dance International 2002
Pride and Prejudice – First Impressions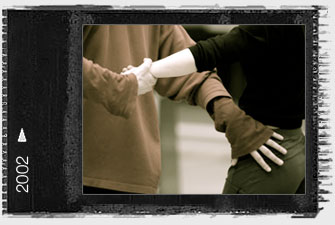 Premiere: Ballet Central, UK tour 2002.
Music: Carl Davis – specially commissioned
Costumes: Kate Ford
Cast: 13
Length: 13mins
Unstrung Tension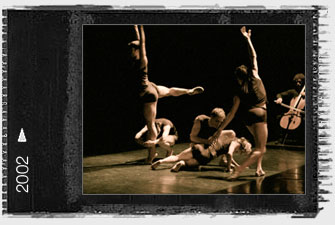 Premiere: Royal Ballet dancers, Clore Studio Upstairs, Royal Opera House, 2002
Music: Carl Vine – Inner World
Cast: 5
Length: 12mins
"…Ambitious in scale, it proved she has fine-tuned her skills to mature perfection…The movement shapes had the rare virtue of interesting the mind and eye."
The Independent, 2002