Choreography 2001
Three Words Unspoken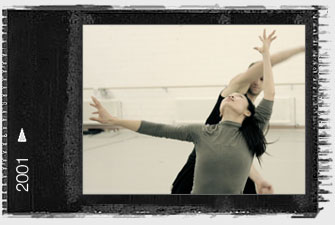 Premiere: Royal Ballet, Clore Studio Upstairs, Royal Opera House, London, 2001
Music: Constant Lambert
Cast: 2 (Tamara Roja and Brian Maloney)
Length: 12mins
Adrenalin Blush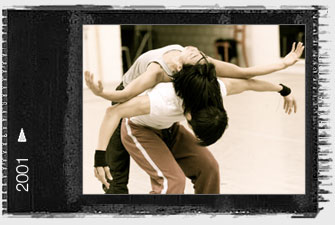 Premiere: Northern Youth Dance Company. UK tour. 2001
Music: John Williams
Cast: 6
Length: 15mins
The Ballet Shoes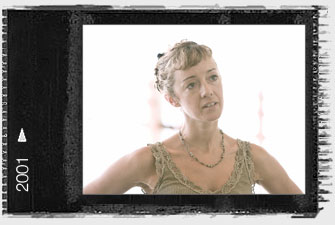 Premiere: London Children's Ballet. Peacock Theatre, London. May 2001
Based on the novel by Noel Streitfield.
Music: Raymond Warren – specially commissioned
Costumes: Kate Ford
Cast: 50 (8-14 year olds)
Length: 90min (2 acts)
"Cathy Marston's first full-length evening piece and rather superb I thought. Bravos all round."
Ballet.co.uk (Bruce Marriot), May 2001
Traces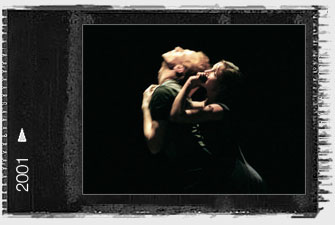 Premiere: Royal Ballet dancers, Clore Studio Upstairs, Royal Opera House, February 2001.
Music: Yann Tierson
Costumes: Ben Meyer
Light: Simon Bennison
Cast: 9 (variable)
Length: 30mins approx
"Marston's Traces was pure heaven from start to finish. Each moment of unrequited love, confusion, friendship, subtle humour and tension exquisitely evolved in a superb display of fluid, dynamic choreography."
Dance Europe, 2001
Rosemary for Remembrance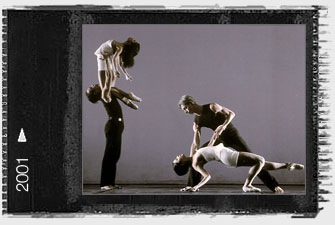 Premiere: Images of Dance, UK tour, 2001
Music: Faure – 1st violin sonata
Cast: 20
Length: 17mins